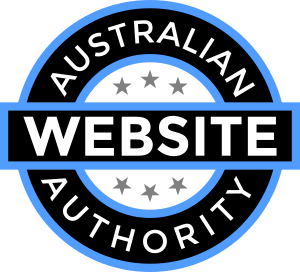 HELPING AUSTRALIAN BUSINESSES SUCCEED ONLINE
Australian Website Authority specialises in building websites for local, small and medium-sized businesses and optimising their online marketing campaigns.
GET STARTED
WEBSITE DESIGN SERVICES
OUR SERVICES AT AUSTRALIAN WEBSITE AUTHORITY
THE PROCESS OF GETTING A WEBSITE WITH AUSTRALIAN WEBSITE AUTHORITY
TESTIMONIALS FOR AUSTRALIAN WEBSITE AUTHORITY
We hired Australian Website Authority to redesign our website. They did a great job and they now run our online marketing campaigns, assist with copywriting and have helped us implement our strategic marketing plans.
They have helped us reach many of our business growth objectives. We highly recommend them!
We needed to get online and hired Australian Website Authority to build a website and promote it online for us. They got the job done quickly, efficiently and on budget. They have also set up and manage our Google AdWords account and have turned it into a reliable lead generator.
We will be using them in the future for any website or online marketing related jobs and think you should too.
My experience working with Australian Website Authority has been exceptional. I wanted my business website to have a more professional look and feel, as well as some additional features. Their work is fast and accurate, and they are always willing to go the extra mile to make sure I have everything I need for my website and my business.
They also have great customer service skills which I have always had trouble finding in a website developers! I would absolutely recommend Australian Website Authority for any website design and online marketing jobs.
Can not speak highly enough of Australian Website Authority and Shane. Having to start my website from scratch and being computer illiterate i didn't know what to do. A client of mine put me onto them and as soon as I spoke on the phone to Shane – as my business is in Noosa Heads, I knew I was in the best hands. They are patient and explained everything to me so I had no worries at all.
My business is ranked so well on google and have compliments everyday on how great my website is. So if you are in need of a website and marketing your business, Australian Website Authority are the team for you!
YES, I WANT A NEW WEBSITE!
Your website should be more than just a brochure online. It is a tool that you should be using to promote your business, tell your story, educate your audience why you are the best choice to help them, and help you gather qualified leads to your business.